A Premier National Supplement Company

Your Source for Quality Sports Supplements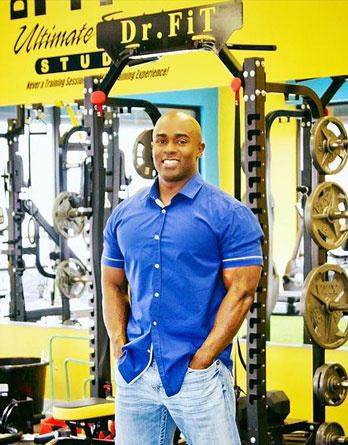 R3FiT Nutrition provides products that help our customers REJUVENATE, RECHARGE, and REFUEL in record time. Located in Conway, AR, our national supplement company sells sports supplements that are 100% natural, safe, and designed to maximize human performance! Our products offer you 4th-quarter results by helping your body rejuvenate at a faster rate, by rehydrating you at the cellular level, and by refueling your body and mind.
Started by Patrick "Dr. FiT" Jamerson, who has almost 20 years of medical experience in the field of pharmaceutical sales and over 20 years in the fitness industry, our national supplement company saw a need for today's hybrid-style athlete, professional athlete, weekend warrior, or anyone who desires to maximize their genetic potential.
Working with major manufacturers in the industry, R3FiT Nutrition has been able to fill that void in the fitness and sports performance market! No longer do you have to second guess yourself and debate whether or not to use synthetics! Our products are 100% natural, safe, and are not spiked with any substances that put you at greater risk for side effects!
That's why R3FiT Nutrition's mantra is "Science-Driven Results!"